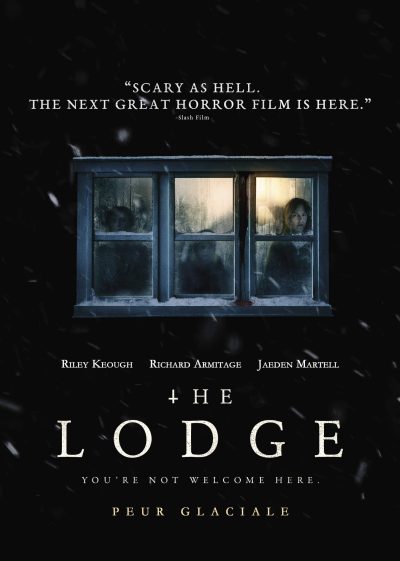 Genre:

Horror, Thriller

Director:

Severin Fiala, Veronika Franz

Cast:

Riley Keough, Richard Armitage, Alicia Silverstone, Lia McHugh, Jaedan Martell

Running Time:

109 minutes

Release date:

May 26, 2020
A bone-chilling nightmare from the directors of Goodnight Mommy. THE LODGE follows a family who retreat to their remote winter cabin but when the father (Richard Armitage) is forced to abruptly depart for work, he leaves his children in the care of his new girlfriend, Grace (Riley Keough). Isolated and alone, a blizzard traps them inside the lodge as terrifying events reveal Grace's dark secret.